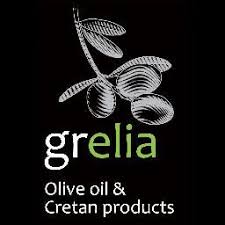 Goldgrelia is a leading company in producing Extra Virgin Olive Oil and cretan products under the unified, recognizable brand GRELIA: "GR" for GReece and "ELIA'" the olive tree in greek language.
For us, olive oil is a family affair for many years, and we are proud to take care of our olive trees just as we learned from our grandfathers. On top of that, we use state of the art technologies and professionals to monitor the growing of the olive fruit during spring and summer period and of cource we are always carefull on how to harvest the olive fruit and cold extract olive oil. We are more than happy to provide you with a single origin, exeptional quality olive oil every year, cultivated with care from the exact same trees in the island of Crete. You are also welcome to visit us and join this process at any time! Appart from olive oil, goldgrelia offers a full set of products such as olives, olive paste, cretan herbs, spices, traditional sweets, locoum, honey, jams etc. We believe that our body and mind should have the best possible treat and olive oil is the corner stone of our philosophy. Afterall, "the olive fruit is the greatest boon in all life" as Solon, [638-558 BC] the famus Athenian statesman, lawmaker and poet stated some thousands years ago.
Welcome to goldgrelia, to the world of the highly acclaimed Cretan diet, to the traditional products the blessed Cretan land!
Come on in and enjoy our table!
Organic products
Herbs - Spices
Olive oil
Other food products
Honey - nutbars