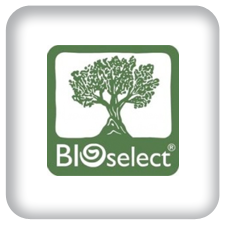 The first full line of Greek organic cosmetics certified by the European organization ICEA (www.icea.info).
BIOselect ® certified Cretan organic cosmetics offer a pure and natural face, body and hair care without the use of synthetic raw materials, petroleum derivatives, hazardous chemical preservatives and synthetic fragrances.
BIOselect ® certified organic cosmetics recipe is based on natural raw materials but mostly on the pure component, unique worldwide, Dictamelia®, which is the beneficial combination of Dictamo (endemic plant of Cretan land) with Extra Virgin Olive oil organically cultivated.
* Dictamelia®: patented infusion of the dictamo plant in extra virgin olive oil organically cultivated. No of patent 1006174, (INT. CL8): A61K 8/97.