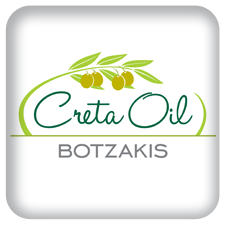 I am George Botzakis.
President of the corporation BOTZAKIS S.A., that was established by me and my brothers Vassilis and John in 1995, following the long tradition of the olive oil production in Crete.
The first step in the olive oil trading had started since 1989 with the supplying of Cretan Extra Virgin olive oil to big European Companies. Our company owns a state-of -the art, vertically organized production plant in Alagni, near Heraklion, on Crete.
Our corporation is certified by the DIO Organization for Organic Goods and from AGROCERT for the Peza (P.D.O.) Protected Destination of Origin Olive Oil that we produce and bottle. Moreover our company has been certified with ISO9001/2000 and ISO 22000/2005 and is under the process of approval for the receipt of BRC and IFC certificate. For the moment we export to China, USA, Brazil, Korea, Belgium, Cyprus, Holland, Germany, France, Luxembourg and other European Countries.
Our target is to offer our customer the best product quality and the best service.
We want to expand our partnership though the world, bringing this fine Cretan product to caring consumers.
Best Regards
George Botzakis
Organic products
Olive oil
Other food products