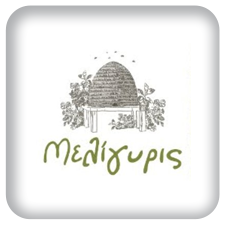 … honey like the old times
Meligyris Cretan honeys are premium products and are addressed to the contemporary consumers that have a strong personal taste, that choose based on quality, origin, taste and aroma, that care about product naturalness and health, that know how to appreciate a premium honey, and want to pursue new gastronomic experiences.
Our philosophy consists in producing and packaging honey of high nutritional value. Our honeys bear unique organoleptic characteristics, which are directly connected to the special terroir and the exceptional flora of Crete. Our honeys are carefully harvested and packaged to retain all their natural characteristics and nutritional benefits.
Our apiary center is located in the village of Arkalohori, in the surroundings of Heraklion on the island of Crete. Our family tradition in bee-keeping dates back to 1920. Today our team combines scientific knowledge with the family tradition to offer a range of exclusive honeys. In order to guarantee the high quality of our products, production and packaging are certified by TUV Hellas for compliance with the food safety practices ISO 22000/9001. Moreover, we have established strict product controls and we make thorough analyses to ensure product naturalness, including water content analysis, conductivity, diastase pollen analysis, HMF-analysis, checks for lack of pesticides residues.