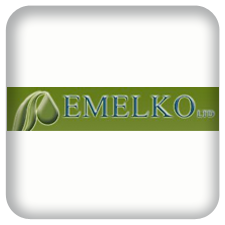 EMELKO LTD  is located on the island of Crete, and specializes in the production and promotion of high quality oil products since 2002.
The standardization of our products takes place in our brand new and ultra-modern factory  in Alagni village in the region of Heraclion, in Crete, Greece.
Having big production facilities and tanks, we can meet the most demanding expectations of our customers, delivering the products very fast and efficiently.
Our factory is IFS certificated.
Nowadays we export to more than 12 countries worldwide, with vast experience – due to our large quantity export – to China, Russia and Europe.
Organic products
Olive oil