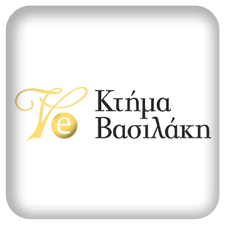 Vassilakis Estate: a modern family business, with local ties going back four generations, specializing in superior quality extra virgin & organic extra virgin olive oil.
Since 1865, the Vassilakis family has produced extra virgin olive oil on their estate in the Mirabello region of Crete, one of the area's first olive producers. The current Vassilakis generation took over in the 1980, preserving time-honoured cultivating and harvesting methods that respect the environment, while investing in state-of-the art extraction, standardization and storage facilities, all of which ensure Vassilakis Estate olive oils' superior taste and nutritional values are brought fresh to your table.
The Vassilakis Estate offers a wide range of extra virgin olive oils and organic extra virgin olive oils in many different attractive and innovative containers, as well as traditional local products such as table olives and tsikoudia.
The company is certified with ISO 9001:2008, ISO 22000:2005, IFS, BRC and BIOHELLAS.
Organic products
Olive oil
Other food products