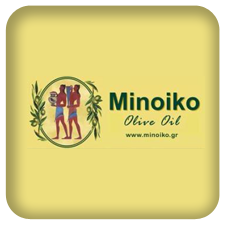 Our company resides in Lagouta, a small village where our family descends from, in mountainous Monofatsi in Heraklion, Crete.  Our business commenced in 1997 by Alexakis' family members with a modern exhaust olive oil unit, using olives gathered from olive trees that were planted by our grandfathers decades ago. The next step was to promote our product to third companies which are in the olive oil trading business. Since 2000 we have been attempting to standardize and promote our oil to your plate directly, without the involvement of third companies.
Our purpose is to ensure oil reaches you with the same quality as it leaves our hands, in order to enjoy the same Cretan-Monofatsiotiko olive oil that we eat and give to our own children. The reason for this is to ensure that the quality and identity of our product is protected from any admixtures with lower quality olive oils, which would deceive the consumer because they do not receive what they pay for as well as discrediting us. (The consumer already knows the origin of the product and we are sure they will pick it out very soon).
The pure olive oil "Minoiko" is a first grade product, produced exclusively by olive trees grown with respect to nature and the long-standing tradition of our family.
Olive is collected from our own plantations and led fresh and healthy to a contemporary centrifugal processing unit, which is made out of stainless steel.
Organic products
Olive oil