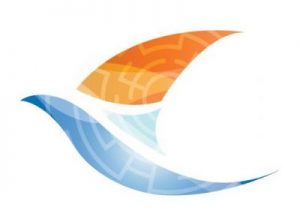 Faced with the COVID – 19 pandemic, the priority area is to strengthen the healthcare system and find scientific solutions to cope with this new pandemic. However, it is also really important to minimize the devastating effect on our economy, in order to ensure that the stagnation in economic activity and employment will be temporary.
In response, the Greek Government has taken steps to bolster key sectors and lessen the socioeconomic impact of the pandemic. Measures include economic assistance packages, tax moratoriums, extended deadlines, social security contributions, as well as wage subsidies, loans and guarantees for workers. However, simultaneous individual actions are required from the export companies.
Greek exporters have managed to achieve a significant performance, in a very difficult business environment, overcoming all the obstacles that the economic crisis has created. During this crisis, exports were the only way, leading to the export field new businesses, which, in combination with the existing exporters, increased Greece's export performance, setting a new record.
Now, during this difficult uncharted period, whose development is unknown, exporters are faced with a new challenge. There are many difficulties, but in every crisis there are emerging opportunities. Perhaps the growing need for proper, healthier nutrition, in combination with the qualitative superiority of our products, opens a window of hope for the exports' sector.
Now is the time for the exporters to activate all their strength and redefine their goals. They must create short – term strategies, more technocratic, measurable, with specific goals and measurable results. They must identify the target markets and the nutritional needs that the new dietary standards create, while maintaining traditional markets.
At the same time, they need to highlight the comparative advantages of the Greek products, in order to gain the reputation they deserve. This requires high quality of raw materials, compliance with safety regulations (ISO, HACCP, etc.), international certificates such as IFS, BRC or other certificates required by modern market mechanisms, modern and practical packaging, as well as multilingual etiquette. In addition, the agricultural sector must turn to new crops, organic crops and certified PDO & PGI products.
This critical moment does not allow us to repeat the mistakes of the past, The phenomenon of Shrinking Exports – Increasing Imports prevailed in many periods of the Modern Greek economy. We believe that now it is more necessary than ever for the Government and the exporters to join forces, to cooperate in order to strengthen exports, to create a great and internationally recognized brand name for Greece, to avoid overlapping actions, to save cost, and to consequently stimulate the Economy of Greece.
Let's all dare together to solve the pathogenesis of many years and create a healthy export environment for tomorrow. "GREECE FORWARD" is the motto that should become the new road map of Greek exports for the post COVID – 19 pandemic era.