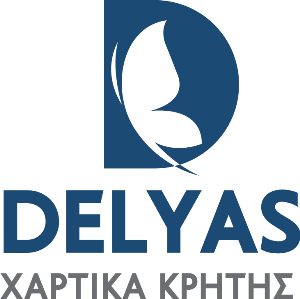 Delyas was founded in 1998 by the Tsafantakis family, aiming at a slow and steady pace to establish itself as a company that produces paper towels (toilet paper, kitchen towels, napkins and printed paper towels with a logo) of high quality standards.
Nowadays, Delyas is one of the largest processing and production units for professional and household paper used in southern Greece. The success of our company is due to the continuous contribution of its people and the constant values, without discounts on the quality of our products and in the cooperation relations with both suppliers and our customers.
We operate with respect to the customer, the consumers of our products and also with great responsibility in the environment. The company produces and owns its own family of Delyas products, designed for demanding consumers. At the same time, Delyas supplies large supermarket companies as well as hotels, restaurants, pubs, etc. in Greece and abroad, with private label products, designed to meet the needs of each of our clients.
Our state-of-the-art production, storage and logistic facilities are equipped with state-of-the-art technology. They are located in the INDUSTRIAL REGION of Tylisos in Heraklion, Crete.