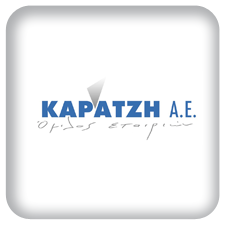 KARATZIS Group has been active in the manufacturing of netting materials for more than 4 decades. Starting from a small plant in Crete, KARATZIS has evolved to an international leader with active commercial presence in more than 50 countries and state of the art production facilities.
The Group's wide product range comprises of netting solutions that serve the needs of agriculture, horticulture, packaging, meat & ham processing, construction and decoration. With a total production capacity that exceeds 29.000 tons the factories of the Group manufacture a variety of products, from bale net-wrap, silage net and polyethylene bags, to shading nets, road fences and Christmas tree netting.
The key competitive advantage of the Group lies in the innovative character of its products, which are characterized by the top quality standards and the high added value that constitutes them irreplaceable to the final users.
The key pillar of KARATZIS successful business operations lies in the solid production base, which comprises of 4 manufacturing units in Greece and 1 in Germany , with a total factory space that exceeds 45.000 square meters